Christian James is a London-based studio photographer that recently graduated from 
Ravensbourne University London with a BA Honours Degree in Digital Photography.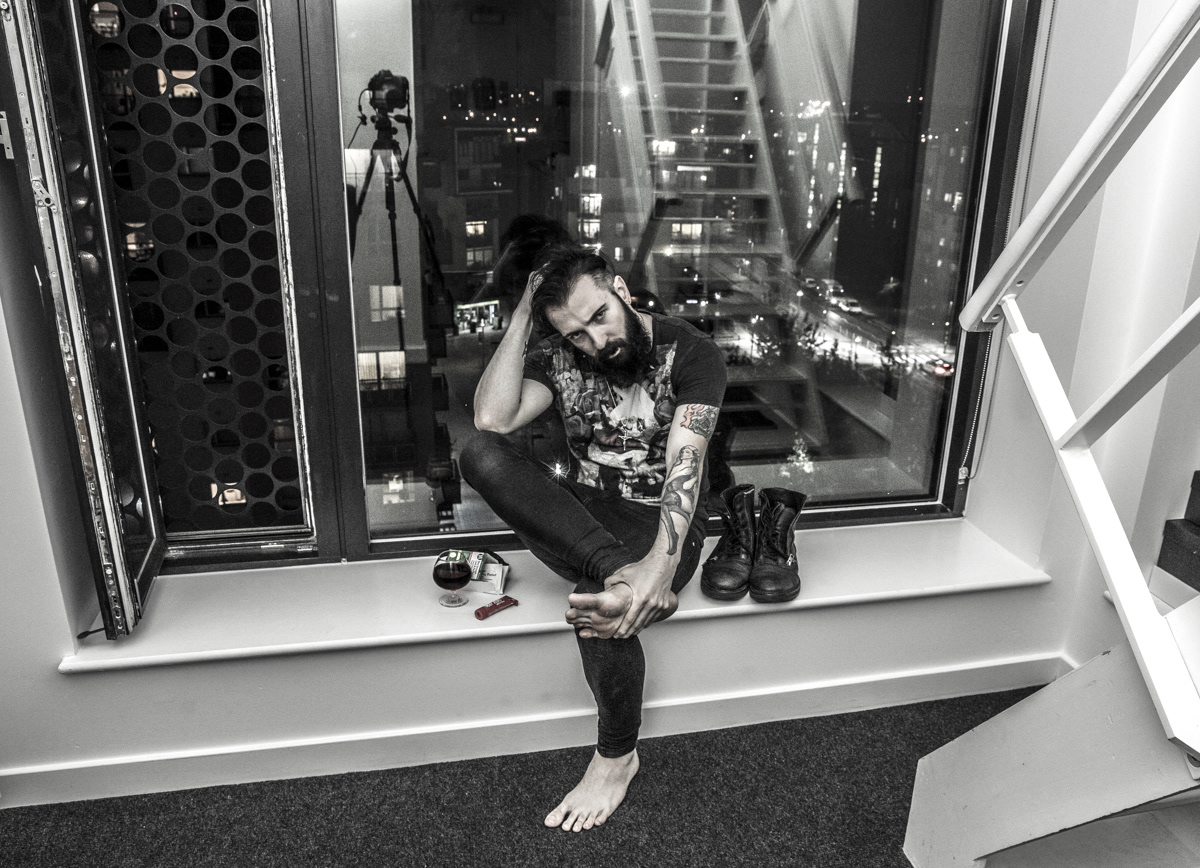 In the last 3 years he has had work published in printed & online media across Europe, and as a member of 'The Association of Photographers, The Royal Photographic Society, The Societies of Photographers and The International Photography Awards' he constantly strives in keeping up to date with the latest photography news worldwide to keep his work fresh and keep ahead of competition by creating work that is intellectually compelling and visually exciting.
In February 2018 he exhibited work in the Bargehouse, OXO Tower Wharf in South Bank London. 
This was over 2 floors featuring innovative denim clothing and accessories collections, designed in collaboration with Wrangler and exploring a modern take on their Western heritage.
In May 2018, he passed his Phase One Certified Professional Course and has a strong knowledge and experience with :
•Capture One workflow, optimisation and troubleshooting.
•Tethering hardware and troubleshooting.
•The Phase One XF camera system.
•The Phase One 645DF+ camera system.
•Image quality optimisation. 
In June 2019 he will be showcasing his latest series titled 'The Seven Deadly Sins' at the Ravensbourne University London Degree Show as well as his current up to date portfolio.
As well as featuring this series at The Old Truman Brewery, Brick Lane, London for the D&AD New Blood Showcase in July 2019.
He will also be flying out to America on 'June 3rd 2019' to produce a new and exciting series that will be his largest project to date. He will travel across 48 of 50 states of America capturing images that truthfully portray the people, places and events of each individual state. On returning home he then plans to publish these images as a hardcover storybook.
----------------------------------------------------------------------------
• Photographer For Canon At "London Fashion Weekend 2016"
• Photographer For Canon At "Canon On The Beach 2016"
• Featured Work on AllSaints.com Biker Portraits Gallery 2016
• Featured Work on Simpson Bicycle Magazine Website 2017
• Team Leader for the Ravensbourne Fashion Graduates Lookbook Collection 2017
• Behind the scenes Photographer for Graduate Fashion Week 2017
• Photographer for VF Corporations Wrangler Europe Collection 2018
• Winner in the 'Royal Photographic Society Review Of The Year 2017' Competition
• Published in the February 2018 edition of the RPS Journal
• Team leader for the Ravensbourne Fashion Graduates Lookbook Collection 2018
• Passed Phase One Certified Professional Course (Tuesday 22nd May 2018).